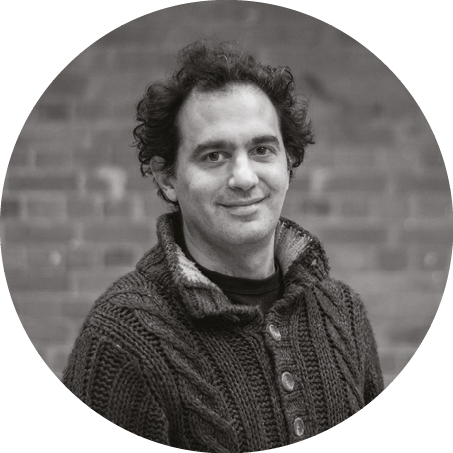 Dr Adam Behr

Lecturer in Contemporary and Popular Music at Newcastle University

Email: Adam.Behr@newcastle.ac.uk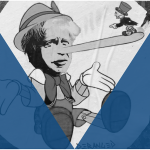 Section 8: Personality politics and Pop Culture
When Tony Blair's former constituency of Sedgefield fell to the Conservatives for the first time since 1935, the Tory campaign headquarters blasted out 'Things Can Only Get Better', the theme song of his 1997 landslide victory. It harked back not only to a bygone electoral terrain, but a musical landscape long-gone.
2019's fragmented media landscape compared to Blair's musical and electoral heyday continued the trajectory away from keynote 'campaign songs'. But music was abundant even if, for much of the campaign, as a secondary feature in the messaging from the parties themselves. With a gamut of source genres and instrumental palettes – from plangent piano and strings, through guitar infused rock, to electronica – Party Election Broadcast music was largely relegated to underscore that could have easily sat within adverts, film trailers or corporate training videos.
This seemed partly related to the plethora of content, election broadcasts co-mingling with dozens of social media videos produced by parties, individual candidates and activist organisations. The increasing emphasis on social media meant a hunger for content – Momentum's production staff were supplemented by hundreds of volunteers – and the number of backing tracks required would always militate towards loops and small-scale production on a quick turnaround.
The online, referential, meme-aesthetic also drew from other media. Some of the more familiar musical interludes harked back to television – as in the SNPs use of music from Tony Hart's art programmes and Countdown – or Labour's sardonic underscoring of Boris Johnson interviews with snippets of Heinz Keissling's light entertainment music (better known now from the sitcom It's Always Sunny in Philadelphia). Copyright being a factor, library and public domain music were also features. Indeed, when Momentum spoofed a 1990s Coca Cola advert, they were subject to a cease and desist letter in short order. Inevitably, the December timing of the election played into its soundtrack. The culture of cross-references inflected 'Christmas themed' outputs, like the twinkles and bells of the SNP's take on A Christmas Carol, and the ostensibly diegetic sound of a portable stereo playing 'Silent Night' in the Conservatives' parody of Love Actually. Exemplifying the fast-moving, interconnected web of content across different types of producer, this was an idea lifted from Labour candidate Rosena Allin-Khan's video for her campaign in Tooting, and images of Johnson from the Tory advert were quickly repurposed to critique him.
But popular music culture beyond the fluidity of internet remixing loomed large via musicians' interventions. There were different levels of endorsement, such as Liam Gallagher's and Chris Martin's support in passing for the Greens and Liberal Democrats, respectively. The large majority of artists who weighed in enthusiastically, however, did so for Labour or at least against the Conservatives, – as with Madness's dig at 'The Bullingdon Boys' – and from across the generic spectrum, up to and including the heart of the pop mainstream, in Little Mix. This added pop firepower to the closing stages of Labour's campaign. Emeli Sandé permitted the use of her song 'You Are Not Alone', while Clean Bandit released an emotive Radiohead cover, and Brian Eno an uncharacteristic comedy number, backing Labour.
Several parties promised support for music venues – tax cuts from the Conservatives, an examination of funding from the Liberal Democrats and a community-oriented pledge in Labour's 'Charter for the Arts'. This also drew on pop luminaries, its launch featuring Lily Allen, Sandé, MIA and Clean Bandit. If Ken Loach's role at the launch, given his previous controversial remarks on the history of the Holocaust being 'for all to discuss', was hardly likely to assuage Labour's tensions with the Jewish community, that fraught aspect of the campaign also highlighted the broader popular musical leaning towards Labour. A stark critique of Labour's record on anti-Semitism from literary and interfaith figures in The Guardian drew a response in the music press as the NME ran a letter with a host of both British and American musicians in addition to longstanding, habitual signatories of pro-Corbyn missives.
Shorn of household-name musical endorsements, the Conservatives tried to burnish their pop-cultural credentials. Boris Johnson cited the Rolling Stones and, somewhat oddly given their political emphasis, The Clash as his preferred listening while Michael Gove's attempt to parry Stormzy's support for Labour by tweeting the rapper's lyrics almost inevitably backfired and left him at the centre of a social media storm.
Labour's musical campaign emerged from an early glut of unremarkable background sound, woven through the now characteristic mixture of official and activist generated content, as the clear leader in terms of pop presence. Momentum's national co-ordinator claimed 70 million views for their videos, but the result revealed limitations to the rush of social media likes and stardust of popular musical acclaim. Musical culture and electoral culture are increasingly entangled, but the reliably effective deployment of the former in service of the latter seems some way off.