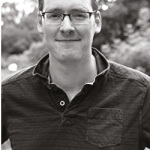 Ifan Morgan Jones
Lecturer at Bangor University's School of Creative Studies and Media.
Email: cos003@bangor.ac.uk
Twitter: @ifanmj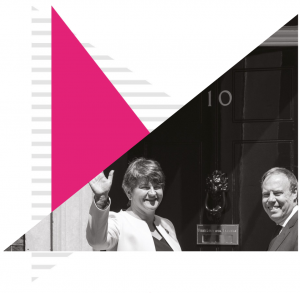 Section 6: The Nations
When interviewed on television following his narrow win on Ynys Môn, incumbent Labour MP Albert Owen attributed his victory over his Conservative challenger to two factors: "The people of Anglesey were concerned about health and education," he said. Powers over both these issues have been devolved to the National Assembly of Wales since 1999, and so the people of Anglesey would have been better directing their concerns at the Labour government in Cardiff than the Conservative government in London.
Ignorance of what powers are devolved to the National Assembly of Wales continue to raise issues of accountability at both Westminster and Welsh General Elections. A survey by the BBC/ICM in 2014 found that there was widespread confusion about what powers were devolved to the Welsh Assembly, with only 48% correctly identifying that health was a devolved matter, and 42% wrongly believing they had control over policing.
The central problem is that while Wales now has many of the institutions of a modern nation-state, it lacks a public sphere that would keep the public informed about them. The country has no English-language national news service, and depends largely on the BBC as well as two regional newspapers, the Western Mail in south of the country and the Daily Post in the north. The Western Mail has seen its circulation fall from above 55,000 in 1999 to 16,754 in 2016, while the Daily Post decided in 2016 to no longer send a reporter to the National Assembly to cover devolved matters.
In May 2013 the Presiding Officer of the Welsh Assembly spoke in stark terms of what she termed the "democratic deficit" in Wales. She identified a "financial pressures faced by our indigenous Welsh national and regional press" as the main culprit, which meant that the population relied on "Anglo-centric" broadcasters and news outlets that reported on England-only issues as though they applied to the whole of the UK. One would therefore presume that elections would be a means of dispelling people's ignorance about these matters, due to the increased focus on Welsh politics. However, rather than clarifying the dividing lines between the different parliaments, both Westminster and Welsh General Elections tend to further muddy the waters.
The Labour Party's rallying cry at last year's Assembly Elections is that they were Wales' shield against the Tory government in Westminster. Their own record after 17 years of government in Wales was barely mentioned. During this year's Westminster General Election, the reverse happened, as they sought to distance themselves from Jeremy Corbyn's leadership by emphasising their autonomy from the UK Labour Party.
The Welsh Labour manifesto for the Westminster Election included plans for a relief road for the M4, improvements to the A55 and plans for metros for south and north east Wales. It also included a commitment to 30 hours of free childcare a week, a promise to build 20,000 affordable homes in Wales, and an increase the number of nurses, doctors, consultants and GPs caring for patients.
But the Welsh Labour MPs the public were being asked to vote for would have no role in implementing these policies – transport, education, housing and health are already devolved to Wales, and under the control of the Labour Welsh Government.
It is not clear what precisely can be done to ensure that the people of Wales are better informed about the distribution of powers between the Welsh Assembly and Westminster Parliament.
The growth of online alternatives has only hastened the Welsh print media's slow decline since its golden age in the 19th century. Ownership and editorial decisions are being further centralised outside of Wales' borders. The BBC could shoulder a greater burden in ensuring that news about Welsh politics reached a wider audience.
A 2010 report by Cushion et al into how much coverage of devolution was involved in the BBC's UK output found that, excluding news about UK politics at Westminster, only 3.6% of BBC television, radio and online news was geographically relevant to Wales, compared with 4.5% for Northern Ireland, 9.9% for Scotland and 82% for England.
It could be argued that the Welsh Assembly itself needs to take a more proactive role in educating the public about its role, either by investing greater resources in providing its own online content, or by financing independent, not-for-profit media. The online Welsh-language news website, Golwg 360, which is subsidies by the Welsh government, offers a model for how this could be done.
The only certainty is that an increased focus on Welsh politics will not necessarily solve the 'democratic deficit', if it is done through the prism of a media that itself has little understanding of or interest in devolution.