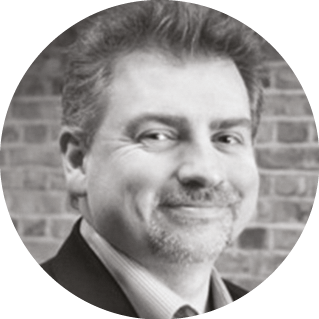 Matt Walsh

Senior lecturer in journalism at the School of Journalism, Media and Culture at Cardiff University

Email: walshm8@cardiff.ac.uk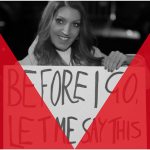 Section 6: The Digital Campaign
Jeremy Corbyn may have been unable to lead the Labour party to victory on polling day but during the campaign there was one place he was undisputed victor – Instagram. The Labour leader saw a significant increase in followers (Table 1), as did Labour's official party account. All the parties' and leaders' accounts increased their followers across the course of the campaign. But it is striking that while Boris Johnson and Jeremy Corbyn started at a similar level, as the election progressed, far more Instagram users decided to follow Jeremy Corbyn's account than that of his main rival.
As demonstrated in figure 1, by mid-November Jeremy Corbyn's account began to pull strongly ahead. Interestingly, both Corbyn and the Labour party accounts also saw a strong uptick in users in the last few days of the campaign, perhaps reflecting the received wisdom that voters don't take a strong interest until close to the election date.
The dramatic increase in followers is important for several reasons.
Instagram appeals to a younger demographic than Facebook or Twitter. There are around 23,900,000 UK users of Instagram, 74% of them are aged between 18 and 44. That's a key demographic Labour hoped to energise and encourage to vote. This is because in the 2017 General Election, voters younger than 47 were more likely to vote Labour than Conservative.
The increase was also important because it echoed a similar rise in social media followers for Corbyn in the 2017 campaign. Then, he was able to increase the number of followers of his Facebook account by more than a third, the Labour party increased its followers by more than 75%.
Part of Labour's digital strategy was to encourage people to back it who have not traditionally voted for the party. On Instagram, it repeatedly ran posts encouraging young people to register to vote, including this one featuring the TV presenter, Billie JD Porter.
The desire to motivate Millennial and older Gen Z voters explains the party's concerted campaign to target them. An analysis of activity on both parties and leaders' Instagram accounts, demonstrates that Labour posted more than its rivals. This pattern of activity was accentuated on the party leader accounts. Corbyn's account was by far the most prolific, far outstripping his rivals. Indeed, on polling day alone it posted 53 times.
Corbyn's account posted a range of content. Among the blizzard of posts were real-life case studies of people affected by austerity, exhortations to register to vote or get out and vote, celebrity endorsements, and screenshots of Twitter statements aimed at firing up his supporters. And true to the cliché of Instagram users' interests there were also animal pictures, including this one of his cat, El Gato.
The Labour party not only produced the most content, it generated the most engagement too. An analysis of the most watched videos demonstrates content produced by Corbyn and Labour vastly outperformed those of other parties. Almost all this engagement came from Corbyn's account. It delivered the vast bulk of Labour's video views, 8,161,500 compared to just 1,537,000 from the party's official account. Videos that cut through with social media users were those that emphasised Corbyn's down-to-earth personality, or used emotional messaging to drive engagement, such as this video message about her experience of the NHS made by a young woman with cancer.
Other posts that performed well were videos that accused Johnson of being a liar, a coward or a racist. By far the most watched video was posted on the final day of the campaign. Titled "If you're not sure who to vote for, watch this", it was a collection of news clips showing the impact of inequality, poverty and austerity, interspersed with interviews with Conservative politicians and a speech by Boris Johnson, all edited to promote the impression that the Tory politicians were cold and uncaring.
Videos posted by Corbyn dominated the most-watched list. While the leader accounts were more successful than anonymous party accounts at generating engagement, Johnson's struggled to get anywhere near the level of views that Corbyn's achieved (Table 2). Johnson's most watched video was of him laying bricks at a new housing development in Bedfordshire, viewed 98,700 times, putting it well outside the top-10 most viewed videos.
Given Instagram's demographic, it was clear Johnson's digital team were not prioritising it to the same extent as Corbyn's. Clearly, Labour and Corbyn used Instagram to reach younger voters, easily out-performing other parties. What is less clear is whether they only reached those already intending to vote Labour or users who might be persuaded to back the party. But given Labour's performance on polling day, it is clear future social media campaigns will need to demonstrate persuasive impact in delivering voters as well as online engagement.