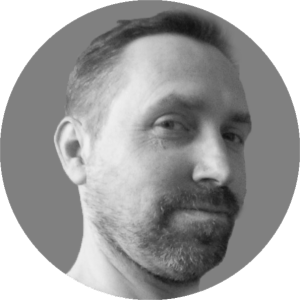 Prof Alec Charles

Dean of Arts, University of Winchester. Author of Interactivity (2012), Out of Time (2015), Political Animals (2016) and Underwords (2018).

Email: Alec.Charles@winchester.ac.uk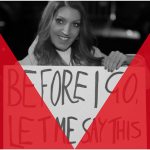 Section 6: The Digital Campaign
Two days into the 2019 campaign, the Labour Party's Facebook event "Vote Labour for real change Thursday 12 December" had 2,600 supporters registered. Meanwhile, the Conservatives' "Back Boris on Dec 12th to get Brexit done" had 3,500 people registered. By election day, the Tories had 4,600 registered, Labour 11,000.
The major parties focused heavily upon Facebook for their online advertising strategies, placing more than 25,000 ads during the course of the campaign. But if the younger demographic is key to electoral success, strategies based on the overarching influence of Facebook (which appeals to broader age ranges) may eventually become questionable.
Ofcom reports that the entertainment platform most popular with British youth is YouTube (at an average of 73 minutes a day). As the campaign began, Labour had 30,000 YouTube subscribers, the Tories 38,000. The day of the poll, the Conservatives had increased their lead, with 47,600 subscribers against Labour's 32,300. Labour's YouTube video of its campaign launch attracted 1,200 views in two days. The Conservatives' campaign launch video drew 5,500 views in 24 hours. The only content the Labour YouTube channel posted in the last fortnight of the campaign comprised six BSL (British sign language) versions of parts of their manifesto. The Tories were still posting on election day.
The Conservatives also (successfully) offered rather more entertaining material: from slick adverts to ostensibly voter-generated content. Posted on 12 November, 'Boris Johnson's hilarious election advert' reached 193,000 views in its first week. Though far from hilarious, Johnson's celebrity appeal and the clickbait headline worked wonders. The Conservatives' chillax music video of 25 November ('lo fi boriswave beats to relax/get brexit done to') attracted more than 340,000 views in five days. A fortnight later, Boris Johnson's "funny Love Actually parody" gained 80,000 views in its first 12 hours. (This was not however uncontroversial: Labour candidate Rosena Allin-Khan claimed the Tories had stolen the idea from her own spoof video; and within hours an alternative version – in which Johnson was wooed by Donald Trump – appeared online.)
Meanwhile, it proved difficult for Labour to maintain the social media initiative it had seized in its previous campaign. Where there had been harmony, there was now discord. The demise of 2017's Grime4Corbyn movement (which had only 2,000 followers on Twitter, 1,000 on Facebook and 600 on Instagram) might not have merited the attention the BBC gave it in 2019, but, when on 12 November the Scarcity Studios YouTube channel posted a video critiquing that movement's exploitation of grime artists, it attracted more than 5,000 views in a day.
The youthful enthusiasm of 2017 seemed very far away. Playing to attention spans rather shorter than the typical electoral cycle, YouTube tends (perhaps like much of Momentum itself) to favour the disruptive characteristics of a protest movement over nuanced, complex and constructive political dialogue. Thus July 2019's harshly satirical 'Boris Bop' video, created by YouTube mash-up maestro 'Joe', gained more than a million views in four months. The same channel followed this on 25 October with Boris Johnson's 'Any Deal Will Do', attracting 300,000 views in a month. Published five days later, a John Bercow version of Electric Six's 'Danger! High Voltage' ('Order! High Voltage') drew 200,000 views in six weeks. The following day's 'Brexit Halloween with Jacob Rees-Mogg' gained 150,000 views in the same period. Posted on 12 November, a video of Nigel Farage lamenting (to the tune of Depeche Mode's 1981 anthem) that despite his attempts to promote "bigotry and hate" he "just can't get enough" electoral support attracted over 50,000 views in a week. Other YouTube channels followed suit. Cassetteboy's similarly simplistic response to the politics of the post-truth era – an edit of Boris Johnson speeches to the beat of MC Hammer's 'U Can't Touch This' ('Can't Trust Me') posted on YouTube on 5 December – gained a quarter of a million views in five days.
YouTube has rarely engaged its audiences in more serious political debates, despite attempts by establishment 'Boomers' to impose their earnestness upon the site. As 2019's campaign began, the government's YouTube video encouraging online voter registration (originally posted in 2014) was fronted by a middle-aged website manager. On 7 November, the BBC posted a spectacularly patronising video called "the voting system explained". Meanwhile, E4's celebrity-strewn video of 5 November encouraging youth to "pop [their] voting cherry" gained fewer than 3,000 views in a month – but was at least preferable to the YouTube vacillations of Russell Brand who, following his 2015 claims that revolution trumped democracy, had gone on to encourage voter registration for the 2017 poll.
The politicization of that platform won't start with established broadcasters, governments or political parties but at the grassroots. It remains to be seen whether that's a direction which YouTube's influencers and influenceds will seek to take.