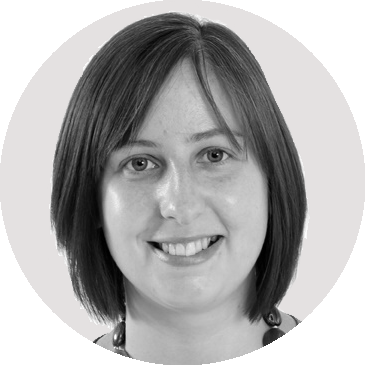 Dr Emily Harmer

Lecturer in Media at the University of Liverpool. She is also co-Convenor of the PSA Media and Politics Group.

Email: E.Harmer@liverpool.ac.uk

Twitter: @Harm365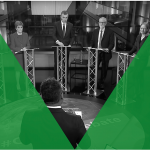 Section 7: News and Journalism
Despite more women party leaders contesting general elections in recent years, campaign strategists and journalists alike seem to repeatedly replicate the same-old tropes about leadership expectations. Throughout the campaign gendered notions of political leadership still abound, and in some quarters appear to be accelerating. This was neatly illustrated by the copious examples of politicians such as Boris Johnson, Nigel Farage, and Jo Swinson posing in boxing rings during the early weeks of the campaign. Here I will consider the gendered nature of campaign, focusing on portrayals of Jo Swinson and Boris Johnson.
During the 2017 campaign, I argued that Theresa May's highly personalised campaign centred around her own competence and leadership was extremely risky for a female leader. Academic research has shown that personalised campaigns are fraught with the risk of reinforcing stereotypical assumptions about the incompatibility between traditional femininity and conventional ideals of political leadership. Political leadership is often associated with traditionally masculine traits and behaviours such as combativeness, strength and assertiveness, and furthermore my own work has shown that media coverage is crucial in reinforcing these ideas. The disappointing election campaign for May's Conservative Party should perhaps have served as a warning to any subsequent female party leader. Nevertheless, the Liberal Democrats in 2019 seemed content to emphasise Jo Swinson's leadership at every opportunity, even branding the party as Jo Swinson's Liberal Democrats on their campaign bus. This decision seemed particularly ill-advised given that her own parliamentary seat was very precarious, an irony not lost in the commentary on Twitter.
An illustration of these risks came when Swinson was asked on ITV if she would consider using nuclear weapons. Her one-word reply was interpreted as far too enthusiastic by many, and she was openly criticised by SNP leader Nicola Sturgeon for answering the question so lightly. Sturgeon's remarks show the inherent risk in embracing the temptation to engage in traditionally masculine politicking. She claimed that "it is sickening to hear this question asked and answered as if it's some kind of virility test and without any context". The use of the word 'virility' in this context shows Sturgeon's disapproval of unthinking masculinised rhetoric, but also serves to undermine Swinson's efforts to present herself as a strong leader by drawing attention to the fact that as a woman she cannot be considered 'virile'. Crucially, Sturgeon's response is also critical of the willingness of news media to portray politics in simplistic and uncomplicated ways.
Male leaders, on the other hand, do not necessarily face the same risks. However, that is not to say that gender is irrelevant in their political appeal. Boris Johnson's leadership style has proved to be combative and at times aggressive. Many accused him of threatening European Union officials over the withdrawal agreement, for example, while he and his staff also intimidated and coerced his own MPs, expelling those who disagree with him politically. This style of leadership has been characterised by some media commentators as highly problematic consequences of 'toxic masculinity' in politics whereby political cooperation is seen as a weakness rather than as a necessary aspect of national and international politics. A number of journalists, moreover, showed themselves to be willing accomplices in indulging this aspect of Johnson's political persona, with some gleefully reporting an anonymous briefing that Johnson would compare the Labour leader's approach to Brexit to masturbation in a key speech. Central to Johnson's performance of masculinity is his misogyny. There were numerous occasions throughout his first few months as Prime Minister that illustrate this, ranging from the more subtle, such as the revelation that he described political rival David Cameron as a 'Girly-swot' at one end of the spectrum, to the more troubling, such as when police had been called to a 'domestic disturbance' at the home of his partner Carrie Symonds.
Johnson's domestic arrangements are perhaps the riskiest aspect of his gendered political persona, in contrast to other politicians who openly discuss their families. Johnson's history of extra-marital affairs, and consistent refusals to confirm how many children he has fathered, contributes to his perceived lack of trustworthiness for some. It also reinforces his upper-class background, reflecting old-fashioned embarrassment about fathering 'illegitimate' children. The resurfacing of disparaging remarks about single mothers from his days writing for The Spectator moreover emphasises the double-standards that he embodies. Coupled with the Jennifer Arcuri scandal, all these factors could have undermined his relationship with potential voters presenting him as out-of-touch and dishonest. Predictably, though Johnson could rely on his most enthusiastic media commentators to dismiss the suggestion that his private life detracts from his suitability to lead. The 2019 campaign reminds us once again that gendered politics is integral to campaigns, and their reporting, which candidates ignore at their own peril.