Phil Chamberlain
Associate Head of Department for Broadcast and Journalism at the University of the West of England.
He stood for the Green Party as their candidate in North Wiltshire in the 2010 and 2015 general elections. He is the co-author of "Blacklisted: the secret war between big business and union activists" (New Internationalist 2015).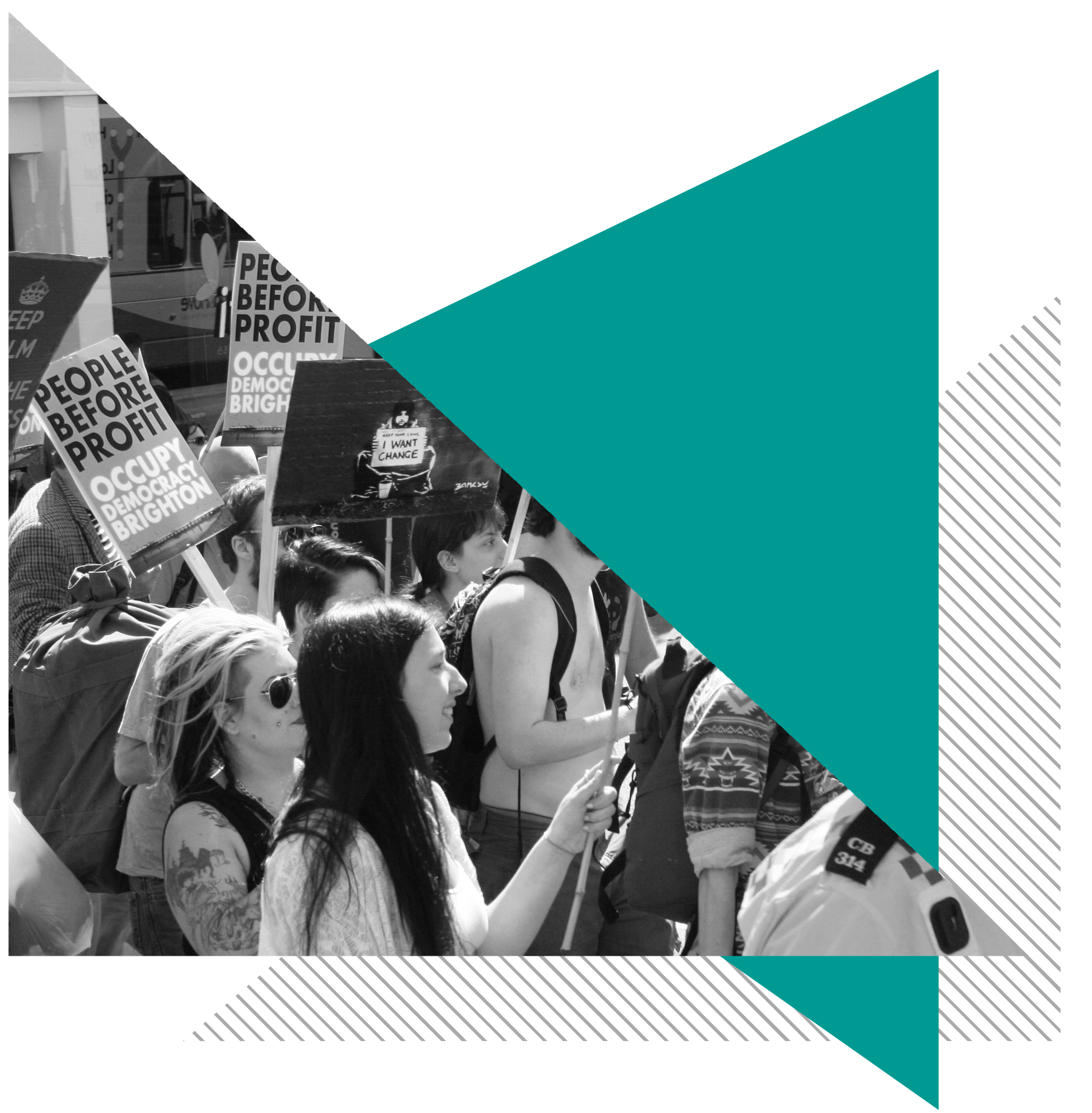 Section 5: Campaigning and Civil Society
In Charles Dickens' The Pickwick Papers (1836), a hustings in Eatanswill between the indefatigably opposed Buffs and Blues is conducted among "a troubled sea of heads […] from whence arose a storm of groans, and shouts, and yells, and hootings that would have done honour to an earthquake."
Having contested two Parliamentary elections I have taken part in many hustings. None have been so riotous that "an uproar reduced him to the necessity of expressing his feelings by serious pantomime" as one candidate is forced to do in the book.
The hustings, an arena where politicians are neither filtered or screened, has been reduced to a pseudo event.  It masqueraded as a public meeting.
In his history of hustings, Jon Lawrence (2009) says that despite efforts to tame politics, the election meeting flourished with lively encounters, particularly during the Edwardian period. After the First World War, while technology allowed candidates to be better heard, meetings also became more ordered.
The hustings I have participated in have all been organised and taken place in churches; so are naturally sober. The opinions expressed may be vehement and booing and heckling does happen, but there is no loss of control.
The ritual at these events is the same. The candidates shake hands and exchange pained jokes. They are given the rules by the chair and asked to abide by his (it is always a he) command. A selection of questions submitted in advance are read out and each candidate given a couple of minutes to answer. From the sitting MP to the pub landlord who stood as an afterthought, everyone is treated equally. The audience is packed with supporters but also with genuinely interested residents.
This is Habermas' public sphere in operation. The rules in these hustings are simple because underlying them is a complex set of unspoken social norms and moral guides.
Consider instead the 2010 leader debates which were ordered by a 76-point document that addressed everything from audience selection to cutaways.
Similarly, if less comprehensive, the last of my hustings had been organised by Malmesbury Abbey and was then chosen to be recorded by the local BBC radio. The BBC arranged for former Channel 4 political editor Elinor Goodman to chair.
Candidates were emailed, without debate, bullet points on procedure. Among its requirements was: "If you wish to interject, ensure you make this clear to our presenter – talking over each other will not work on radio." We were also told that we may be cut short if we spoke more than others and therefore breached BBC guidelines.
Meanwhile people could not just turn up but had to apply for tickets in advance and state their political allegiances.
The questions themselves were interspersed with a "quick fire section". A woman who was just about to turn 18 had the burden of representing the first time voter. She picked out questions from a hat which we had to answer in one sentence.
One question was: "Does social media help freedom of speech?" and Goodman asked me why I "looked as if I was sucking on a lemon". I pointed out that as a journalism lecturer we'd spend more than a sentence considering such a question – but I stilled bowed to the demands of the event.This appears to be the very notion of the colonisation of the political sphere by the media sphere.
The hustings, an arena where politicians are neither filtered or screened, has been reduced to a pseudo event. It masqueraded as a public meeting. When I asked if I could respond standing up as I normally do, the BBC production team were horrified. The microphones would not pick me up I was told. This in a building designed a thousand years ago for public addresses.
And most irritatingly; it was the most informative hustings I attended. Primarily this was because Goodman chaired it very well. She probed candidates who made superficial comments. Rather than let each person respond with a shopping list of promises she elicited a range of answers to draw out political and ethical ideas.
Just as media logic dictates leader debates are now part of the general election ritual, hustings may be going the same way.