Jennifer Thomson
Doctoral Candidate, School of Politics and International Relations, Queen Mary, University of London.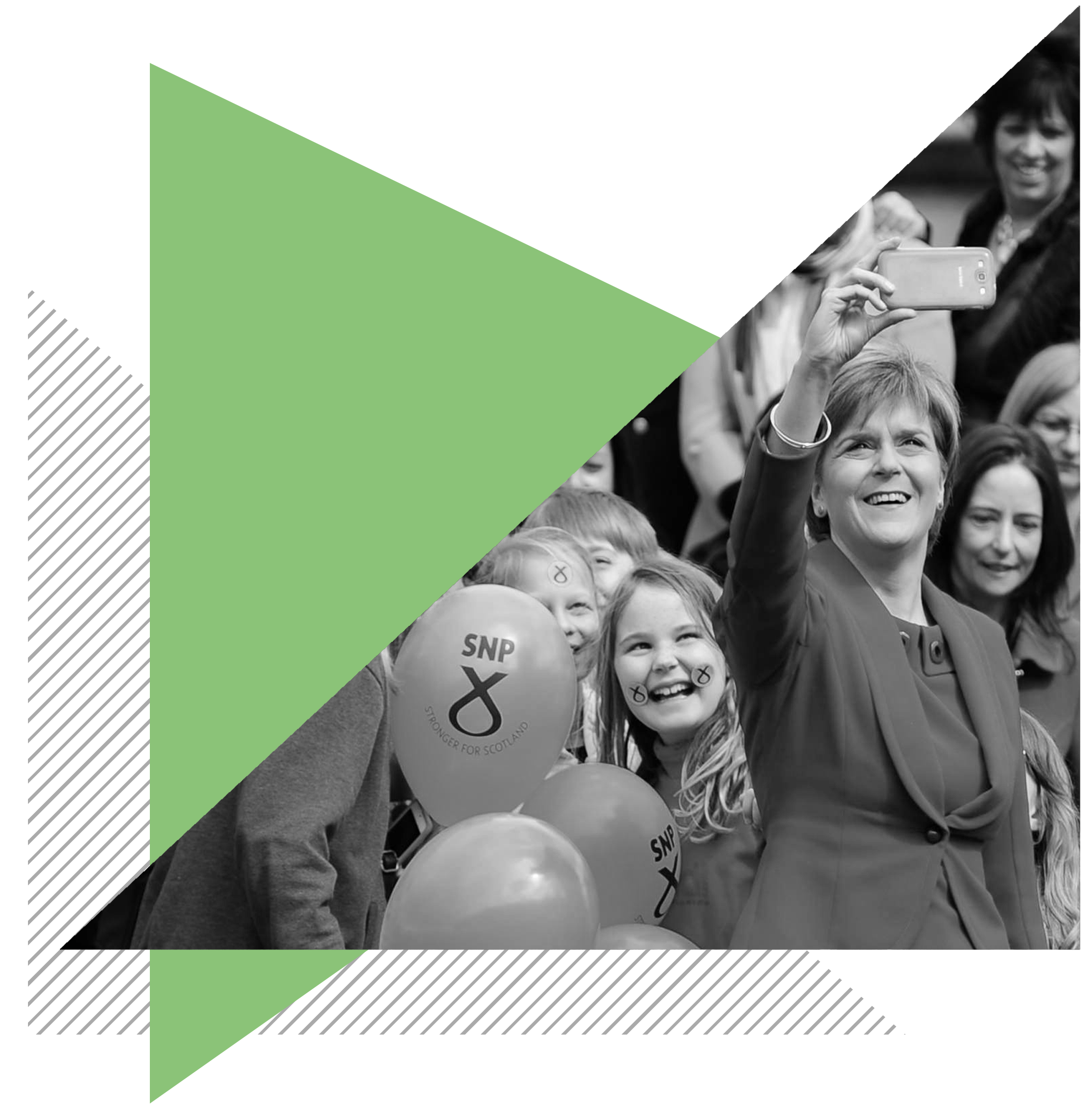 Section 4: The Nations
With the unprecedented surge in support for SNP, and Plaid Cymru leader Leanne Wood's strong performance in televised media debates, Scotland and Wales received a great deal of attention in the 2015 election. Less so Northern Ireland: left out of the leader's debates, and largely under the radar for most of the campaign, the province's parties also failed to be of interest to any potential coalition given the ultimate Conservative majority.
next year's election for the devolved Assembly at Stormont will
be a key litmus test
For the vast majority of Northern Ireland, it was business as usual, with only two of the 18 seats changing hands. On the unionist side, an election pact between the UUP (Ulster Unionist Party) and the DUP (Democratic Unionist Party) saw only one candidate fielded from the two parties in each of four constituencies – North Belfast, East Belfast, Fermanagh and South Tyrone, and Newry and Armagh. This appears to have worked well, with Tom Elliott winning the UUP Fermanagh and South Tyrone from Sinn Féin's Michelle Gildernew.
Elsewhere, the DUP lost South Antrim to the UUP but regained East Belfast from Alliance to ultimately retain 8 Westminster seats. A popular MLA (Member of the Legislative Assembly at Stormont), Danny Kinahan UUP, scored a narrow victory over the DUP's Rev. Willy McCrea, to win South Antrim for his party. This is a strong showing for the UUP and now puts them back at Westminster, having lost their one potential MP in 2010 following her defection from the party to stand independently.
Alliance's sole MP, Naomi Long, fondly referred to in her tightly fought election campaign in East Belfast as the "Ginger Ninja", won her seat in 2010 from Northern Irish First Minister and (then) DUP MP, Peter Robinson. Robinson, whose private financial affairs led to him being referred in the press at this point as a member of the "Swish Family Robinson", was punished at the ballot box by an electorate that saw him as out of touch. This was a bitter defeat for the DUP, and winning back East Belfast was a key target for their campaign this time around. Former Belfast mayor, Gavin Robinson of DUP, now represents the constituency.
Nationalist politics were generally quieter. The loss of Fermanagh and South Tyrone for Sinn Féin will smart, but as the party traditionally do not take their seats in Westminster, it is less of an issue for them. The SDLP (Social Democratic and Labour Party) retained their three seats. Leader Alisdair McDonnell's victory in South Belfast means that there will now be a by-election for his MLA seat in the same constituency, as parties' commitment to ending double jobbing (acting as both MP and MLA) is phased in.
Despite one or two upsets, Northern Irish politics look set to continue as normal. There are some interesting points, however, which will be important for the larger British parties to note. Cameron's majority is slim, and DUP/UUP votes could help him on certain policies; equally, DUP Eurosceptics could team up with rogue Tory backbenchers to cause him problems. Whilst the Scottish lion may indeed have roared, it is important to think about what this might mean for nationalism (of various hues) in Northern Ireland. Sinn Féin are currently set to make big gains in the Irish Daíl elections within the next year: if they do well, will that embolden the party to make calls for a referendum on the constitutional question in Northern Ireland? Equally, with the UUP back at Westminster, is this a sign that moderate, centrist unionism might be making a comeback in the face of a long period of DUP dominance? As in Scotland and Wales, next year's election for the devolved Assembly at Stormont will be a key litmus test.
BBC coverage of election night failed to make substantive reference to any Northern Irish parties, largely lumping them all together in the category of 'Other'. Had the polls been correct, and Labour and the Tories been neck and neck in terms of seats, then perhaps more interest might have been paid to the DUP's fortunes, and Northern Ireland more generally. As it is, the province's MPs look set to remain largely irrelevant to mainstream arguments and central votes in this parliament. For the province, plus ca change, plus c'est la meme chose.