Prof Des Freedman
Professor of Media & Communications, Goldsmiths, University of London.
He is a member of the National Council of the Campaign for Press and Broadcasting Freedom, and is the current chair of the Media Reform Coalition. 
His latest book is 'The Contradictions of Media Power' (Bloomsbury 2014).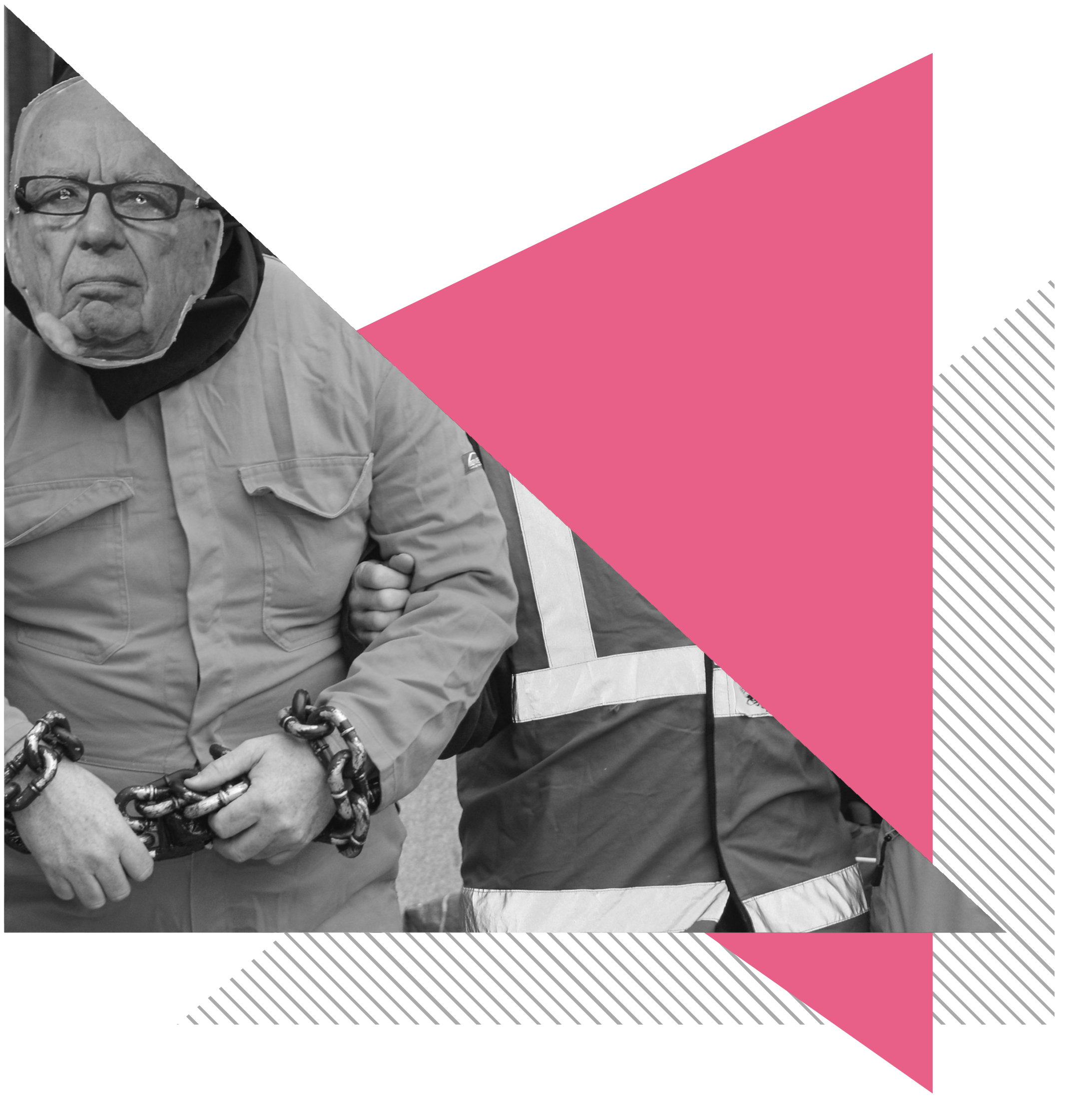 Section 8: Media Influence and Interventions
Heading into the 1992 election, polls pointed towards a hung parliament. The Sun turned up the heat on election day with a front page asking that: 'If Kinnock [the then Labour leader] wins today will the last person to leave Britain please turn out the lights.' The Tories duly won the election with 42% of the popular vote leading Britain's best-selling title to boast 'It's the Sun Wot Won It'.
Within two years Labour had a new leader, Tony Blair, and a totally new approach to the right-wing press: appeasement, not confrontation. Blair immediately went on a charm offensive to make peace with proprietors like Rupert Murdoch who were, in turn, equally keen to impress on Blair the need to scrap Labour's manifesto commitment to a monopolies and mergers investigation into media concentration (which, naturally, the party agreed to).
This was an election in which the political views of billionaires and corporations continued to set the agenda.
Are we set for a re-run of this story and is there any truth to the idea that Murdoch has 'won it' again for the Conservatives?
First, the argument that Labour's defeat in 1992 was due to tabloid hostility has been decisively rejected. Leading electoral researchers including Professor John Curtice 'found no support for this theory'. Backing for the Tories fell amongst readers of pro-Tory newspapers and rose slightly amongst readers of the Labour-supporting Daily Mirror. Pro-Tory press bias was, in the end, seen to be less significant than a more generalized fear of a Labour victory, helped by LibDem voters switching to the Tories to keep Labour out.
Second, seeking the support of billionaire media moguls is a dangerous and often counter-productive game. True, New Labour was able to count on the support of the Murdoch press for its pro-business stance and its rush to war in Iraq in 2003, but this is hardly a stable base on which to build a left of centre party.
Third, it was a wider distrust of Labour and a confusion about its political soul that explains the party's inability to significantly increase support in this election. It cannot be that anti-austerity politics are an electoral liability given the SNP's astonishing landslide in Scotland but it may well be that many voters were simply turned off by a Labour campaign that combined support for 'austerity-lite' with occasional promises to ameliorate the worst excesses of the Tory government.
Confusion and fear do, however, need to be transmitted somehow and a pro-Tory press – still setting the broader news agenda despite repeated claims of its imminent demise – set about its task to demonise both Labour and the SNP with palpable zeal. While the Daily Mail raged about Nicola Sturgeon as the 'most dangerous woman in Britain', the Sun was obsessed by the threat of 'Red Ed' and ran an even more partisan anti-Labour campaign that in 1992 with some 95% of its editorials attacking Labour and Ed Miliband. Overall, Labour won support from 11% of the national newspaper market in contrast to the Tories' 57%.
Of course, one of the motivations for the Tory press' sustained attack on Labour was the latter's decision to back independent press regulation and to 'protect the principle of media plurality, so that no media outlet can get too big'. Indeed, on the day of the election itself, an editorial in the Sun referred to a 'witch-hunt into tabloid journalism' led by Labour and accused the party of wanting to protect 'left-wing politicians from criticism in the tabloids'.
Partly in response to this negative coverage and following the catastrophic election result, we are now hearing calls for a return to Blairism – and to New Labour's accommodation to right-wing media proprietors. This would mean dropping any commitments to media reform and to challenge to the power of vested interests inside the media.
But Labour – and the Green Party – were absolutely right to make manifesto commitments to tackle media concentration and it would be a huge mistake to backtrack on these promises. You do not turn attack dogs into watchdogs simply by continuing to feed them.
This was an election in which the political views of billionaires and corporations continued to set the agenda. Yet public opinion seems to be hardening up in its attitude to the abuse of media power. A recent opinion poll conducted by YouGov for the Media Reform Coalition found overwhelming majorities in support of action to protect editorial independence from proprietors and to place limits on concentrated media ownership.
For many years, politicians have remained cowed by the ability of some of our largest media organisations to decide on what issues we should discuss and what parties we can trust. It's more important than ever that we continue to campaign for a media that confronts power instead of simply bowing down before its representatives. Without this, parliamentary elections will continue to be pallid reflections of real democracy.