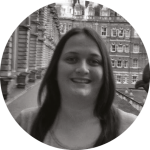 Ellen Watts
PhD candidate in the New Political Communication Unit in the Department of Politics and International Relations at Royal Holloway, University of London.
Email: ellen.watts.2012@live.rhul.ac.uk
Twitter: @EllenFelicity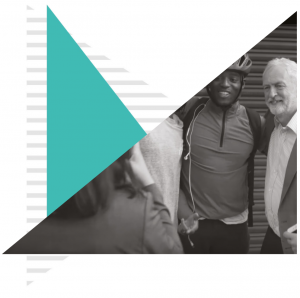 Section 8: Personality politics and popular culture
With the election still a month away, Sky News asked where all the celebrities who 'clogged up' the campaign trail in 2015 were this time around. It's true that Labour's 2015 campaign had a strong celebrity presence from start to finish, from the PEB with Martin Freeman uploaded to YouTube on day one (followed by broadcasts by Jo Brand and Steve Coogan), to the surprise endorsement from Russell Brand in the final week. But while celebrities have attracted fewer national headlines and less airtime in 2017, a closer look at social media and local news coverage shows no celebrity exodus from Labour.
Long-time supporters such as Steve Coogan and Eddie Izzard continued to support Labour candidates on the campaign trail despite not backing Corbyn for leader, with Wes Streeting being singled out for support by Sir Ian McKellen. It could have been 2015 again on Izzard's constituency tour, as the comedian repeated his efforts to pre-empt cynicism about celebrity endorsers by telling activists he had not been 'wheeled out' by the party, and that he intends 'to run in the next election'.
Even if Corbyn didn't 'go to' Russell Brand as his predecessor was criticised for doing, Brand again used YouTube (and the Huffington Post) to reframe his often-misinterpreted comments about voting and lend support to Corbyn's Labour. Maxine Peake's PEB was similar to previous celebrity broadcasts with its framing of the election as a moral choice and emphasis on public services, but unlike in 2015 there was no mysterious absence of Labour's leader. Similarly while Labour again called on a familiar face from Coronation Street to speak at a rally, Julie Hesmondhalgh directed far more enthusiasm toward the leader she believes 'gives a toss'. Peake was also seen on Labour's social media door-knocking with Corbyn, one of several shorter videos shared online with public figures from Kate Nash to Michael Rosen sharing their motivations for voting Labour.
While Peake's broadcast did not attract as much media attention or as many views as Freeman's in 2015, it also did not attract the controversy. Labour's celebrity supporters were previously dismissed as wealthy alleged tax evaders (Martin Freeman), drug abusers and philanderers (Steve Coogan), and all of the above (Russell Brand). When asked which celebrity endorsement he would most like to receive, Corbyn responded 'I just want endorsement from the public – the many, not the few'. This use of Labour's campaign slogan demonstrates the tension Labour, and Corbyn's Labour in particular, faces. While consistently being the party to attract the most celebrity support, the wealth and fame of these supporters is at odds with their claims to represent the interests and share the concerns of 'the many'.
It therefore makes sense that Jeremy 'The Outsider' Corbyn found most support from those outside the mainstream in their own fields, particularly young rappers and grime artists. Akala faced a defensive Andrew Neil on This Week to discuss media treatment of Corbyn and May, with Stormzy having told The Guardian last year that Corbyn 'gets what the ethnic minorities are going through and the homeless and the working class'. Corbyn himself was more likely to be seen on YouTube and Snapchat, answering questions from JME and discussing grime and grassroots football with Poet and Vuj.
Corbyn also used football analogies to describe the state of the campaign in an interview for NME, where editor Mike Williams sought to authenticate the Labour leader for their audience by judging 'whether he's legit and for real'. These interviews combined discussion of music and football with opportunities for young people, and Akala, JME and Rag'n'Bone Man all said they would be voting for the first time because of Corbyn. The links between grime and Corbyn were explored at a panel debate and rave organised by the Grime4Corbyn campaign group, set up in the hope that pro-Corbyn grime artists could influence young fans.
Ultimately however, nobody was better able to attract a crowd during this campaign than Jeremy Corbyn himself. In front of 20,000 people at Wirral Live festival at Prenton Park, Corbyn received a response most warm up acts would dream of when he came on before The Libertines to again combine an appeal to football and music fans. But Corbyn also attracted and addressed impressive crowds throughout the campaign as the headline act, attracting nearly 6000 for a rally in Birmingham as the campaign came to a close.
This campaign has demonstrated Corbyn's impressive ability to attract celebrity supporters, particularly voices not usually heard in election campaigns, and to attract crowds of his own. Whether this assisted Corbyn in leading Labour to unexpected gains remains to be seen, but it certainly served to accentuate the differences between him and his opponent.