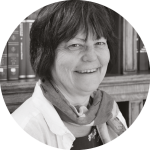 Prof Kay Richardson
Professor of Communication and Media at the University of Liverpool.
Email: Kay100@liverpool.ac.uk
Twitter: @kay090555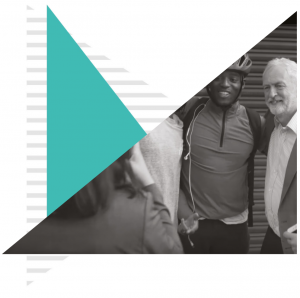 Section 8: Personality politics and popular culture
This was not a good election for national mainstream broadcast comedy, compromised by the snap character of the campaign, the terrorist attacks in Manchester and London, and reliance on a narrow and familiar (and not necessarily political) range of comic ideas as well as the requirements of non-partisanship. The main outlets were the regular topical comedy shows – on TV, this included Have I Got News for You (BBC 1) The Last Leg (Channel 4) and The Fake News Show (Channel 4). BBC Radio 4 contributed via The News Quiz and The Vote Now Show. The sketch show format was represented by Election Spy, a modified and shortened version of Channel 4's behind-the-campaigning- scenes Power Monkeys/Ballot Monkeys of 2015 and 2016, transferring to BBC 2. On the panel shows, election themed comedy had to take its place alongside other subjects, and the affairs of President Trump often took precedence in the earlier weeks.
Topical comedy was not suspended in response to the Manchester bombing and the attacks in London, but there were acknowledgements of the atrocities within the comedy shows, to recognise the problem of tone in public discourse at such a difficult time. One experienced performer thematised the necessity of comedy as part of a defiant national response to the aims of terrorists:
ED BALLS (GUEST HOST): So it's obviously been a horrible, terrible week.
IAN HISLOP (REGULAR TEAM CAPTAIN): Yes, but we're still, I think, allowed to laugh.
Is that, is that 0K (addressing the studio audience directly)?
AUDIENCE "YES".
IAN HISLOP: Well, I don't want to overstate it, but going out, enjoying yourself, having a good time, all the things terrorism hates. We can still do it. Even here.
AUDIENCE: APPLAUSE
Meanwhile, the regular presenters of The Last Leg (Adam Hills, Josh Widdecombe, Alex Brooker) on May 26th spent about five minutes in predominantly earnest discussion of terrorism and responses to it, honouring the spirit of Manchester in particular, before reverting back to the expected comic mode (transitioning via a trope on Manchester's 'sense of humour').
In these ways, authorised public comedy was positioned as taking place within a serious frame. Inside that frame, the comedy itself took familiar forms. Electioneering is, if nothing else, a matter of theatre and display. The performances of candidates and other spokespeople during elections can be regarded as always potentially comic, to the extent that the humour is in the eyes and ears of the beholders. Many listeners and viewers, unprompted, will have responded with laughter to Diane Abbott's on-air stumbling when asked about the cost of additional policing as anticipated in the Labour Party manifesto. In the TV and radio shows, the country's paid wits and entertainers took it upon themselves to perform conscious humorous work on these moments. Both parties offered up instances apt for such rekeying – Jeremy Corbyn on radio, failing to recall figures related to Labour's child care policy, Teresa May at a press conference, insisting that she had not reversed a manifesto commitment on social care. Karen Bradley on Good Morning Britain, refusing to answer a question from Piers Morgan about Tory cuts to police numbers.
It is questionable whether comedy focused on the (lack of) performance skills is of any directly political relevance, rather than just being another dimension of contemporary celebrity culture. Have I Got News For You on June 2nd, recycled, to audience laughter, a backstage video recording of Corbyn stumbling over the figures in his Woman's Hour (BBC Radio 4) appearance. Ian Hislop attempts to retrieve this for politics by finding the underlying memory failure unsatisfactory in a prospective leader: "There were two things to remember. How many children and how much it cost. It was poor". Hislop's judgement nevertheless remains at the level of the political persona, not political substance. May's difficulties spoke to both persona (how 'stable' is May?) and to substance (what, really, is the Conservative party's position on social care for the elderly?). In none of these cases were comedy audiences assumed to have their own political commitments of either right wing or left wing orientation. Audiences in these cases were treated as consumers of electioneering conduct, asked to find funny (and thus to judge) on the basis of offences against presumed consensual 'citizenly' values such as skills, expertise, consistency, informativeness, integrity, rather than on anything that might evoke divisions of wealth, ethnicity, gender, religious faith etc., within British society. Space for the latter is not impossible in mainstream topical comedy broadcasting, but such discourse was largely side-lined during the campaign by the focus on performance, persona and process.