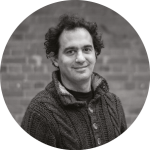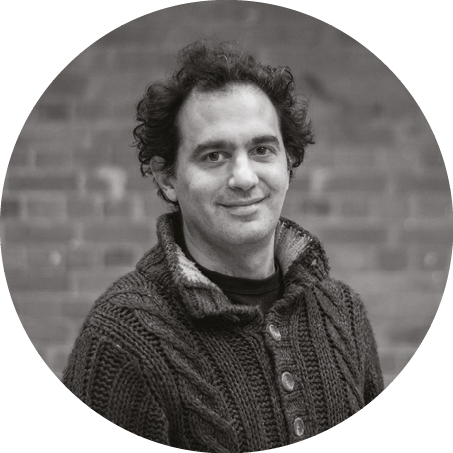 Dr Adam Behr
Lecturer in Contemporary and Pop Music at the Newcastle University.
Email: adam.behr@newcastle.ac.uk
Twitter: @AdamBehrLive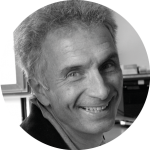 Prof John Street
Professor in the School of Political, Social and International Studies at the University of East Anglia.
Email: j.street@uea.ac.uk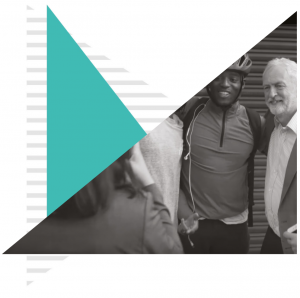 Section 8: Personality politics and popular culture
For most accounts of the campaign, the words or the images are what seem to matter. But this is to ignore the sounds, often the most vivid and immediate form of communication.
A key musical moment in this election wasn't directly linked to a party campaign. A self-produced remix of a 2010 track, Captain Ska's 'Liar Liar' aimed its titular accusation at Theresa May, whose speeches it sampled. It became the subject of protests and complaints of media bias over its lack of airplay. Driven by social media up the charts and blocked from being heard on chart shows by broadcasting balance regulations, it prompted a dilemma for broadcasters. Compliance with Ofcom's Broadcasting Code and the Communications Act 2003 rubs up against this trend, which has moved from purely musical concerns to political comment. Starting with the Facebook campaign that pushed Rage Against the Machine to Christmas Number One and then the use of 'Ding Dong the Witch is Dead' from the Wizard of Oz to mark Margaret Thatcher's death, it has now arrived in electoral politics.
While a mixture of meme culture and political pop hit the charts, the music in traditional party communications continued the shift away from the apogee that was New Labour's 'Things Can Only Get Better'. Campaign songs in centrally produced Party Election Broadcasts were relegated in favour of bland background music, where music featured at all. The instrumentation and tone varied slightly – from the Conservative's pastoral string arrangements to convey safety and tradition, through the SNP's last broadcast using acoustic guitar and folk fiddle, to Labour's first film eschewing music entirely. Almost all the parties seemed to shy away from music as an emblematic centrepiece and towards a non-descript musical aesthetic, light on hooks and more reminiscent of mobile phone advertisements than rousing anthems.
Only the Greens put a song at the heart of a national broadcast – 'Shout' by Tears for Fears – and even that was a fairly anonymous cover version. Another exception to the tendency towards background music was Conservative candidate Greg Knight's co-written jingle at the end of his lo-fi video for his local campaign. Online mirth and comparisons to Alan Partridge nevertheless didn't stop the drummer in the Parliamentary band MP4 from holding his seat.
But the star power of popular music still featured, with musicians' endorsements and interventions prominent, and overwhelmingly pro Labour, or at least anti Conservative. The Grime 4 Corbyn movement, certainly, chimed with his strategic emphasis on the youth vote. Unlike Red Wedge in 1987, this wasn't officially aligned with the party. It also, by celebrating Corbyn, echoed the tenor of a campaign focused on the leader and his distinct 'grassroots' brand.
The broader spectrum of popular music also got on board, with Corbyn on the cover of both NME and Kerrang and Lily Allen's music featuring in a last minute video online. Pink Floyd's David Gilmour backed Labour on Twitter, with a home video of a song putting new lyrics to the tune of Billy Bragg's 'Between the Wars'. Again, its homemade nature echoed the greater salience of social media campaigning and the associated aesthetic convergence of campaign music with user-generated content.
This was played out in the deployment of gigs as political platforms, with Corbyn's appearance before The Libertines in Tranmere and the adoption of 'Seven Nation Army' as a kind of football chant featuring his name. The slightly ad hoc feel to some of these musical moments also related to politicians' impromptu use of music to authenticate themselves on the trail. Corbyn (again) sang hesitantly along to a busker, Iain Duncan Smith rapped Eminem lyrics on ITV's Good Morning Britain and the SNP's Mhairi Black delivered a pub rendition of 'Caledonia', this last case also highlighting the growing prevalence of mobile phone footage in political coverage.
The manifestos varied in their promises about music. UKIP mentioned unequal access to music education and PE to serve its broader tilt against how different faiths interact in schools while the Tories addressed the creative industries at large. But only Labour and the Liberal Democrats contained specific music related promises – Labour to introduce measures to protect grassroots venues and the Liberal Democrats to review available funding and planning rules to the same end.
Ultimately, perhaps the most significant musical event of the campaign period – Ariana Grande's Manchester concert – had little to do with the election itself, but emerged from events that nevertheless came to frame much of the debate.
It's hard to know in the bigger mix of factors exactly how much of a role musical concerns played in the result. But as an election centred on leadership proved unpredictable, it is clear that music was present throughout the campaign in an electoral environment increasingly characterised by the coming together, especially online, of party and publicly produced content.