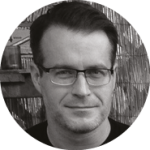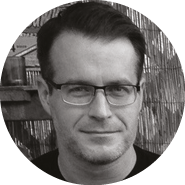 Dr Neil Ewen
Senior Lecturer and Programme Leader of the BA in Media and Communication at the University of Winchester. Cultural Report editor, Celebrity Studies journal (Routledge) and co-editor of First Comes Love: Power Couples, Celebrity Kinship and Cultural Politics (Bloomsbury, 2015).
Email: neil.ewen@winchester.ac.uk
Twitter: @neil_ewen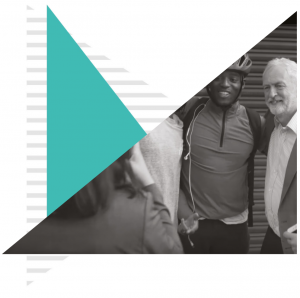 Section 8: Personality politics and popular culture
"Guess who my favourite politician is…", my dentist said, as I lay, gaping and vulnerable, etherised upon his table.
I didn't get the chance to reply.
"Vladimir Putin!", he exclaimed. "Gets stuff done. Has real charisma. I'd vote for him".
For all sorts of reasons, I've found myself reflecting on this frankly terrifying moment quite a bit since I had a molar filled at the turn of the month. One reason is that, with the benefit of hindsight, this was the time when the wheels first really began to wobble on the Theresa May bandwagon and the saddle was starting to be fitted on Jeremy Corbyn's horse.
Yet, for all the "Let's make June the end of May" rhetoric on my Facebook timeline, anyone predicting a hung parliament a week before the election would have been laughed out of town: a sentiment that held, universally, right up to the election itself. On the eve of the vote, for example, Nigel Farage predicted a 65-seat Tory majority his LBC radio show and a "relatively comfortable win for Mrs May".
Yet, as we now know, things didn't work out the way that everyone had expected. And one of the reasons for the amazing surge in different directions for May and Corbyn brings us back to my dentist: the notion that exuding charisma is central to being seen as a strong leader and a successful politician.
Theories of celebrity, particularly work that explains how politicians are increasingly utilizing methods from the entertainment industries to boost their brands, have long canonized the German sociologist Max Weber's notion of charismatic authority: a proposal that power and legitimacy derive from the charisma of a strong leader. And one of the most remarkable aspects of this election was the challenge to this formulation.
Corbyn's remarkable late rise to prominence saw him overcome an image of incompetence that had plagued him since his first election to the Labour leadership in September 2015: an image fostered by opponents in the Parliamentary Labour Party and gleefully reproduced in the mainstream media. But in overcoming this hegemonic perception, Corbyn did not formulate a traditional image of a strong man. Rather, as the sociologist Katy Fox-Hodess argued in a perceptive Facebook post, Corbyn "built tremendous support without the kind of tough macho affect…associated with 'old' Labour and the old left in general. Quite to the contrary, Corbyn is kind, thoughtful and earnest and always seems genuinely bemused by the adulation he's received – which he always deflects to instead emphasize the collective efforts of the grassroots". As such, while there's little doubt that by election day Corbyn had become a cult figure, especially among younger voters, his political power and legitimacy is, at least in part, derived from his refusal to nurture a brand of celebrity based on individualism: a process that Jo Littler has suggested we consider as Corbyn being an "anti-celebrity".
Corbyn's success in doing this was undoubtedly boosted by Theresa May's advisors' strategy of foregrounding her as a "strong and stable leader": something that became increasingly ridiculous as she bumbled from one disaster to the next. Meanwhile, it was also buttressed by the UKIP leader, Paul Nuttall, who, while managing to rid his party of the vast majority of its votes, managed to throw into question the truism that in order to be popular leaders should exude authenticity. Nuttall certainly tried to act like an 'ordinary bloke', but it didn't seem to help. Along with rank incompetence, as it was becoming clear that the UKIP vote was being squeezed by the Conservatives and Labour, Nuttall's rhetoric become increasingly extreme, pressing for the return of capital punishment and for the total ban of the burqa, in a "desperate attempt to stay relevant". This was unreconstructed masculinity eating itself.
Even more damning, perhaps, by the evening of the election it was clear that the mainstream media was simply ignoring Nuttall: something that his predecessor would have never let happen. In the six hours of channel surfing for which I managed to stay awake, Nuttall did not appear a single time. The next day, after Nuttall resigned, Farage suggested that his successor did not have "time to establish himself with the voters, who still don't quite know who he is". An alternative reading would suggest that the voters knew him all too well.
Farage went on to say in numerous interviews that he feared that Brexit was now in trouble and that he "would have no option but involve myself again in full-time campaigning", though when pressed he said that this did not necessarily mean as leader of UKIP. This makes a lot of sense. In my report on Farage after last year's EU referendum, I suggested that due to UKIP's raison d'être disappearing with Brexit, Farage might find himself personally vulnerable. But, of course, I underestimated him. Farage understood better than I that his success as a celebrity transcended party politics, and spent next few months cultivating influence through radio shows, and celebrity bromances with international strongmen.
Despite UKIP's demise, Farage will continue to pervade our cultural consciousness. He proves that, despite Corbyn's best efforts, performances of traditional masculinity are far from dead: something that will, at least, cheer my dentist.