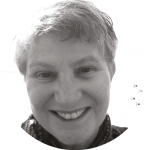 Dr Margaret Scammell
Senior Visiting Lecturer in the Department of Media and Communications at the London School of Economics. She has published widely on politics, communication and political marketing. Her latest book, Consumer Democracy, was published last year by Cambridge University Press.
Email: m.scammell@lse.ac.uk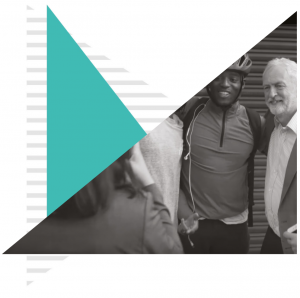 Section 8: Personality politics and popular culture
It had looked so straightforward for the Conservatives. They picked a campaign theme – 'strong and stable' leadership in an uncertain world; a tried-and-tested strategy for incumbents against the 'time for a change' challenge of opponents. Theresa May seemed a perfect fit. She had calmed the nation in the tumultuous aftermath of the Brexit referendum; she had united her fractured party while Labour fell apart. By the first quarter of 2017, she was high in the opinion polls, more popular than her own party, consistently had 20-plus points leads over Jeremy Corbyn on approval ratings, and was deemed to have the best policies for Brexit. At the outset then, a leader-focussed Tory campaign seemed the no-brainer option. What could possibly go wrong?
As it turned out, practically everything. With hindsight, the fatal error was to throw all the campaign eggs into the Brand May basket. Early in the piece, reporters noted that the Tories were waging an extraordinarily presidential campaign; then again, don't they always say that? This time, they were right. Scour the official Conservative website, its YouTube channel or Facebook and it was all about Theresa. Examine the mainstream media coverage and you find May dominated to the exclusion of everyone in Cabinet, barring walk-on roles for Amber Rudd and Boris Johnson. Her battle bus gave the first clue – "Theresa May: for Britain" was its slogan. This was indeed the most presidential party campaign in living memory, more even than those from the masters of personality politics, Tony Blair and David Cameron. May was the Conservative brand. "The Conservative Party is no more. Now it's just Theresa May's Team" the Telegraph's sketch writer, Michael Deacon, put it.
Tory strategists must have been aware of the risks of such a personalized campaign. Apart from the considerable strain on the talent and energy of one person, it carried additional dangers, particular to May. First, her capacity to carry a campaign was unknown. She had scarcely been tested in any national contest, having had no leading profile in previous elections, or the Brexit referendum and having won the party leadership by default. Moreover, while she was a solid media performer, she had not demonstrated any of the televisual ease of Cameron, Blair or Boris.
More importantly, it was not clear that she had the magic brand ingredient of emotional connection. She might be the personification of "keep calm and carry on", but her high approval ratings did not translate into likeability. After her One Show appearance, a YouGov focus group of undecided voters found her "pushy" and "patronizing", with a frustrating tendency to speak in soundbites. When asked to describe her "animal personality", respondents likened her to a reptile; like a snake she was beautiful but also cold and deadly.
May's reserved, aloof personality is a common thread of media portraits. We have plenty of information about the vicar's daughter, her Oxbridge education and political career, but it is a struggle to get a handle on her personality. I don't know who she really is; that was one of my first thoughts when I started to consider the May brand. Matthew Parris came to the same conclusion in his profile for Newsnight. After interviewing some of her friends and colleagues, he was still none the wiser. There is enough about her style and her willingness to take political risks to suggest a genuinely fascinating personality. But in public, certainly in this campaign, she wasn't for sharing. Her buttoned-up, safety-first performance contrasted sharply with Corbyn's energizing rallies or the engaging ebullience of Ruth Davidson, leading the Scottish Conservative campaign. May was, said the Daily Mail's Quentin Letts a "glum bucket". As the poll leads diminished, media commentators decided that she was simply a poor campaigner, isolated from real people, and robotically repeating campaign slogans. She became the "Maybot".
Ultimately, the entire strong-and-stable strategy was undermined by the manifesto blunders, especially, the 'dementia tax'. Forced to backtrack on a key manifesto pledge, May became the 'Queen of U-turns'; first the budget, then the decision to call an election when she'd promised not to, and then the dementia tax. "Weak and wobbly" was the Spectator's headline over a cartoon showing a distraught May desperately clinging to her modesty as her armour plating crumbles around her.
By the end, Brand May was in tatters. A brand devoid of personal charm was now ambiguous politically. Who is this Theresa May who says one thing and does another; votes Remain then follows hard Brexit; promises no election and then gives us one; promises compassionate inclusion then takes school lunches and threatens the inheritance of the elderly; promises a strong stable government, then U-turns under the first sign of pressure? This was the Brand May campaign, but if anything, we are less sure about Theresa.