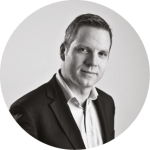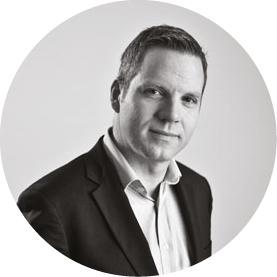 Prof Cornell Sandvoss
Professor in Media and Journalism at the University of Huddersfield.
Email: c.sandvoss@hud.ac.uk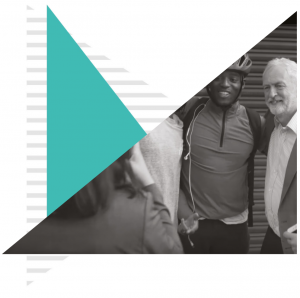 Section 8: Personality politics and popular culture
The social media posts of Labour supporters following the 2017 General Election were as celebratory as triumphant. The party under Jeremy Corbyn's leadership, targeted by sections of the right-wing press with the ferocity usually reserved for the EU, had achieved an unexpected triumph: he had lost the general election with a similar number of seats that had led to Gordon Brown's resignation in 2010.
The seeming paradox of the delight in defeat of Labour supporters illustrates more than an element of surprise in exceeding expectations. The emotion, passion and enthusiasm of those cheering on Labour's performance exceeded mere delight at a defeat less heavy than anticipated and was largely unaffected by the Conservatives' success in securing a minority government with the DUP. They reflected that far from being a sole means to material end, support for Corbyn and Labour was an affective investment , part of the 'fanization' of British politics.
To many Labour and particularly Corbyn supporters the election result was celebrated as a personal vindication. A victory, albeit symbolic, that felt and was personal; articulating and reflecting a sense of self more than mere participation in the democratic process. The capacity of Corbyn to attract a highly committed fan following that secured two victories in Labour leadership elections has, of course, not been in doubt. But the nature of Labour's 'hollow defeat' highlights a number of important consequences of the fanization of politics. Consequences which translate to vectors of political change that allow us to understand the 2017 General Election not as a reversal of the trends shaping the past two tumultuous years – including David Cameron's 2015 General Election victory, the Brexit vote, and Donald Trump's shock victory in the US 2016 presidential election – a substantive shift to the Right, the influence of the tabloid press in political agenda setting and the rapid disintegration of factuality in political discourse described as post-truth politics but on a deeper level as their continuation and articulation through a different electoral platform.
Fan cultures have long been understood as interpretative communities, gravitating towards collective readings and meanings, often constructed in opposition to the canon of reception. The fan cultures surrounding Corbyn with its relentless critique of most "mainstream media" are a case in point. Like the active enthusiasts in other fan cultures, these fans are highly visible through user generated online texts and other forms of online and offline activism. Importantly their 'fanon' is maintained through uncompromising strategies of textual selection: disregard of large swathes of texts, information, and facts, which in their eyes are simply part of the neo-liberal conspiracy against him.
As such, their political fandom bears notable similarities to Brexit supporters who happily discounted expert opinions warning against leaving the EU. Indeed, on the topic of Europe many Labour and Corbyn supporters demonstrated the greatest capacity of selection bias, or as psychologists call it, cognitive dissonance. Most Labour supporters and voter view the European Union favourably, aspects of the Labour manifesto such as the commitment to ending freedom of movement a policy so rightwing that it was unimaginable in all but extremist parties' manifestos two years ago – were rationalised as inevitable or simply ignored in the construction of their fan object (Corbyn/Labour).
Corbyn's relative success thus illustrates the limitations of notions such as "post-truth" politics. The affective bond between fan and fan object is maintained through the semiotic appropriation of the fan object in popular culture: what Rodman (1996) describes as myths – indeterminable realms beyond a singular notion of truth. It is thus that in their affectively fuelled Corbyn and Labour fandom, supporters (like fans of other movements) create meaning which, for instance, celebrates the highest vote share for Labour since 2001 rather than the less favourable interpretations; that an actual defeat appears as a sort of victory.
How such myths are selected, and the affective bond to the fan object they maintain, explains the wider success of Corbyn's Labour. Among its most visible enthusiasts fandom operates through the highly personalised bond between fan and object in which the latter is constructed as a self-articulation and reflection. The perspective of the fan is one that first and foremost asks "what does it mean to me". Leaders and manifestos are read and appropriated through the prism of self. Much as Vote Leave and Trump's 2016campaign succeeded in offering visions not of general values but personal interest and entitlement, Corbyn's Labour achieved unexpected success by beating the Conservatives at their own game. While May proposed policies that implied substantive costs to almost all of the electorate through her social care reforms, in Corbyn fandom traditional progressive concerns of solidarity and equality – such as the rights of millions of migrants to and from the EU– were abandoned and replaced by the concern with self in anti-elitist discourses. As the accounts of former UKIP voters explaining their support for Corbyn highlight, he convinced voters that he would stand up for them; if not so much for others – a campaign "for the many [read: us], not the few [read: them]", but certainly not "for all". As much as political enthusiasm and fandom has thus fuelled Corbyn's leadership, it also highlights its greatest weakness: the promise of affectively rewarding political engagement that in its focus on the self is condemned to the defence of relative privilege.