Dr Vincent Campbell
Senior Lecturer in the Department of Media and Communication at the University of Leicester.
Dr Benjamin Lee
Research Associate in the Department of Political and International Relations at the University of Leicester.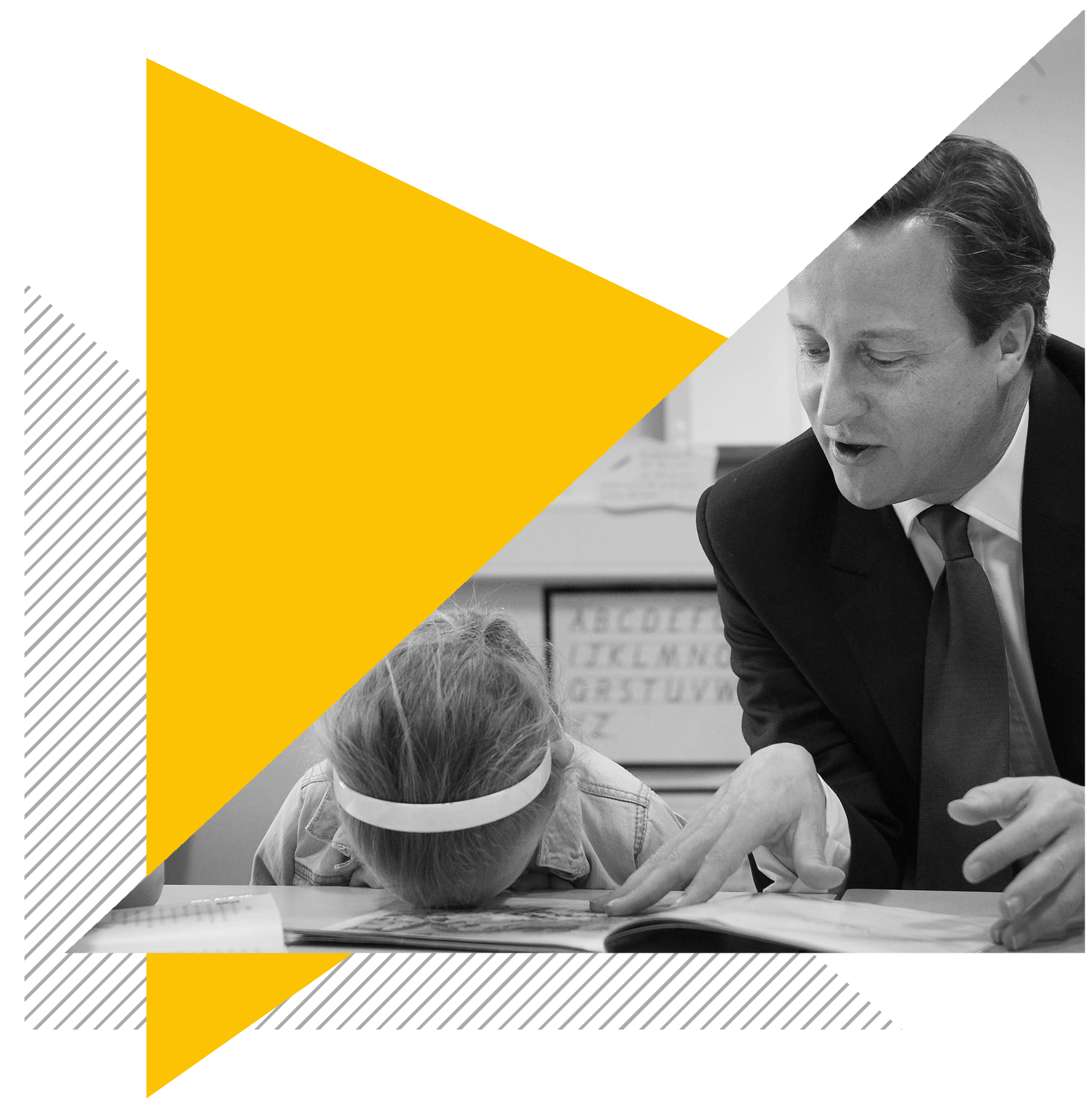 Section 3: Political Communication and Image Management
In the 2010 election, despite some minor forays into emerging social media, the predominant tool of choice for the parties was the by-then distinctly old-school e-mail. UK elections have clung to traditional campaign tools like Party Election Broadcasts, and have seemingly been reluctant to fully embrace new developments like televised debates. The inclusion of online campaigning into the electoral toolbox has been gradual and one of many techniques entering the mix has been online political posters.
the permanent campaign is a reality online with online posters appearing nearly daily, even outside of election periods and with a distinct increase before the General Election
Posters in one form or another have been a feature of election campaigns in the UK and elsewhere for over a hundred years. During this time their significance has shifted from being a toolof direct persuasion and mobilisation to one of media agenda setting. Conspiring to have billboard images reproduced on television, online news sites and in newspapers for free is a more cost-effective way of getting the message out than paying for pricey billboard sites. In the 2015 campaign posters were seemingly even less prominent, leading to claims of the death of the campaign poster. But while wide scale traditional print posters might be less attractive, the idea of the poster as a campaign tool has not disappeared and has re-emerged online, particularly through party presences on social media. So far, the use of online posters has not drawn widespread attention, aside from the brief furore surrounding Grant Shapps' "beer and bingo" poster published on Twitter in the wake of the 2014 Budget. Nevertheless, they have quietly become a routine part of party communication over social media.
Oline political posters offer a potentially fruitful communication channel for parties, being comparatively cheap to produce and quick to distribute compared with traditional posters. The potential for online posters to go "viral" through social media, spreading exponentially as they are shared between users, is likely a big draw for political parties. Online posters often include explicit invitations to like and "share if you agree". Although online posters are sometimes straight digital reproductions of existing billboards, or heavily influenced by traditional poster styles, they also have their own forms and styles. Most common are photographs, often of party leaders, combined with simple slogans or statements; infographic images with charts also feature, as do images with text-only slogans. A series of online posters based on Ed Miliband's response to Jeremy Paxman's Channel 4 interview question of whether he was tough enough to be Prime Minister, proclaiming "Hell Yes, I'm voting Labour", were a feature of Labour's Facebook page up to and including polling day.
We have been tracking online political posters on Facebook since September 2013 up to polling day as part of an ongoing study focusing on the main three parties plus UKIP, the Greens, Plaid Cymru and the SNP. From September 2013 to polling day the parties released collectively approximately 2400 posters; 1018 of these were posted between 1st March 2015 and 7th May 2015 alone. On just one day (2nd April 2015) Plaid Cymru published over 80 posters in English and Welsh. Trends around the Scottish Independence Referendum and 2014 European Elections were less pronounced. Nonetheless, the permanent campaign is a reality online with online posters appearing nearly daily, even outside of election periods and with a distinct increase before the General Election.
Despite party efforts, both in implicit poster designs and through explicit appeals to share, we found little evidence so far that online posters frequently go viral, with shares in the thousands at most. Interestingly it has been online posters from UKIP and the Greens that have done best, averaging significantly more likes and shares than the traditional parties. Whilst still not a level playing field, to a degree some of the minor parties are outperforming the major parties on social media (if not at the ballot box).
The purpose online posters serve in contemporary digital campaigns remains unclear. Their failure to spread widely suggests they do not contribute much to persuading undecided voters. However, the continual presence of online posters, even outside election periods, suggests they do play some kind of ongoing role. They may be tools for agenda setting through message repetition over time, in a way not possible with traditional posters. Alternatively online posters could be more inward looking, communicating messages to strengthen the identity of existing supporters. At a time when online supporters are rivalling and even outstripping the numbers of traditional party members, online posters may offer a tool for parties to communicate ideas quickly and simply with supporters, as well as a convenient way for supporters to express their own politics over social media by sharing party content. In that sense, online posters may have less in common with billboards and more with the humble constituency campaign window poster.