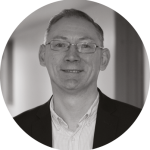 Prof Jonathan Hardy
Professor of Media and Communications at the University of East London. His books include Critical Political Economy of the Media (Routledge 2014), Cross-Media Promotion (Peter Lang 2010) and Western Media Systems (Routledge 2008). He is Secretary of the Campaign for Press and Broadcasting Freedom.
Email: J.Hardy@uel.ac.uk
Twitter: @jon1hardy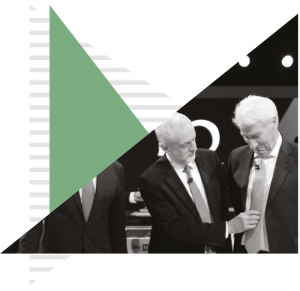 Section 3: News and Journalism
In Conan Doyle's story, The Adventure of Silver Blaze, there was no bark because the villain was familiar to the dog. That may be enough said, for some, to explain why a lapdog, pro-Tory press kept shtum on media policy issues. Yet I will pursue the naivety of asking (as in GE2015) what happened to media policy as an election issue in GE2017?
the greatest policy division is for the oldest medium: print
Not much. But while you climb back onto your chair, it is worth probing further, not least as the party manifestos set out starkly contrasting visions. Labour foregrounded those differences, stating "Unlike the Conservatives, Labour will always support [the BBC] and uphold its independence", and keep Channel 4 in public ownership. Similarly, the Lib Dems pledge to protect BBC independence, maintain World Service funding, keep Channel 4 public and protect Welsh language broadcasters. The SNP seeks devolved powers over broadcasting, greater investment in BBC Scotland and benefits from the relocation of Channel 4 outside London. Likewise, Plaid Cymru seek devolved media policy for "a real Welsh media" that counters being "sidelined and forgotten". Strap in as media performance and policy become key sites of contestation as the turbulence of English nativism, empire revivalism and separatism play out around Brexit.
The only reference to the BBC in the Conservative manifesto is its pledge to "place the BBC World Service and the British Council on a secure footing so they are able to promote the best of British values around the globe". For public service supporters that is worrying enough, but the leverage of the DUP will add to concerns, with their call for a review of the BBC to "identify the opportunities for competitive tendering of key services and produce a plan that will either significantly reduce the licence fee or abolish it".
Aiding the creative industries sector looms large, with various nods to copyright reform. The Conservatives pledge pro-business support and deregulation, albeit shrouded in the code of a putative 'level playing field', but also interventions such as online child safety, with new requirements for social media to delete information held when young people turn eighteen. Labour goes furthest in promising policies on pay and employment standards to make the sector "more accessible to all". Amid the mix of platitudes and particularities on offer, UKIP offers a curiously embodied apologia: "[e]lsewhere in this manifesto we condemn alien practices that oppress women, but we are not blind to our own failings" and promises to review codes so that "editorial coverage and advertising campaigns will treat men and women with dignity and promote healthy body images". Watching how that party sifts (un)acceptable images might be grimly fascinating if the consequences of hate speech weren't so devastating.
Labour, Lib Dems and Greens call for stronger action on media plurality, led by Ofcom, with oblique references to the Fox-Sky merger, alongside measures to support local commercial radio (SNP) and local news media (Labour). Yet, the greatest policy division is for the oldest medium: print. The Conservatives promise to halt the Leveson process and repeal Section 40, of the Crime and Courts Act 2014 which "would force media organisations to become members of a flawed regulatory system", or risk higher libel and privacy court costs. Labour would implement the Leveson recommendations and "commence part two which will look into the corporate governance failures that allowed the hacking scandal to occur". So, stark differences: how did the media dogs bark? Curiously silent; beyond brief summaries of policy and fleeting criticisms of Labour's 'press witch-hunt' (The Sun 11 May). With the UK press the least trusted in Europe, it is perhaps unsurprising that readers were not led to ponder the merits of Tory complaisance with owners and editors, against the echo of that roar for action that Cameron was unable to avoid.
So, if the beneficiaries of Tory press policy did not bark, what about broadcasting? A scan of BBC output awards Jo Coburn's two-sentence summary of Tory press policy on Daily Politics (19 May) the most significant mention in the entire campaign. Yet something else did occur that bridges the eras of modernity and digitality. Accompanying Corbyn at some rallies were celebrity supporters Hugh Grant (also appearing on ITV's Peston on Sunday 21 May) and Steve Coogan, both at the heart of the Leveson process, with Coogan's address at Birmingham reaching six other rallies via satellite link. Corbyn's quasi-local contact with voters through impartiality-regulated regional TV news has rightly been highlighted as a critical 'success' factor. Local press coverage was significant too, with the calls for Leveson Part Two reported largely without the hostility of the Tory nationals who castigated Labour luvvies. Mass rallies, local press, celebrities, digital publishing and sharing: the ingredients of three centuries melded to make media, at least fleetingly, the election issue it surely deserved to be.